9 Things Property Managers Need to Know About Fire Hydrant Maintenance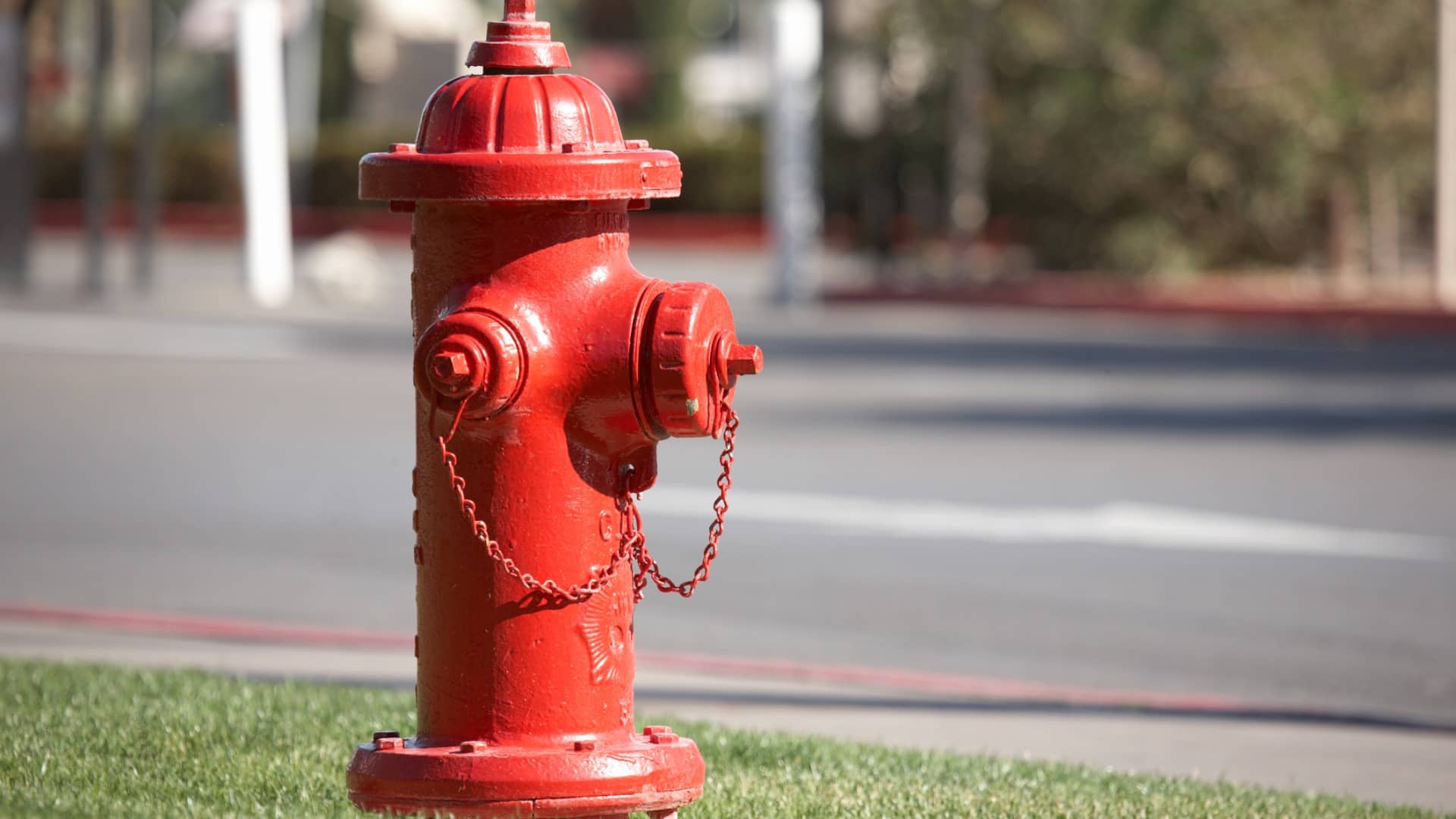 Fire hydrants are an integral part of both a community's and a property's fire safety system. By providing quick access to high-pressure water, fire hydrants make it possible for large fires to be put out swiftly, preventing them from causing further devastation. Of course, as with any safety system, proper and regular maintenance must be performed to ensure fire hydrants are ready for action when needed.
If you're a property manager, you might be wondering if there is anything you need to do to ensure the fire hydrants on your property are up to code. In this article, we summarize some of the most critical information you should know about maintaining and servicing fire hydrants.
1. Private Vs. Public Fire Hydrant Maintenance
So, who is responsible for fire hydrant maintenance? In most urban areas, it's usually the municipality that is responsible for maintaining fire hydrants and the associated water lines. However, some fire hydrants are privately owned, especially in remote locations and on large properties.
Private fire hydrants must be installed when a building or property is too far from a public fire hydrant to be adequately used by firefighters. That is, if a firefighter can't reach your property from the nearest public hydrant, they will require a closer hookup to effectively put out a fire on your land.
When it comes to private fire hydrants, it's the property owner's responsibility to service and maintain the hydrant and its water supply in some cases. As a property manager, you may be tasked with inspecting and scheduling maintenance for fire hydrants on private property. Therefore, you should become familiar with standard maintenance procedures and inspection requirements.
2. Seasonal Fire Hydrant Inspections
According to the National Fire Protection Association (NFPA), the Alberta Fire Code, and City bylaws such as the City of Calgary's Bylaw 40M2006, all fire hydrants are required to be inspected annually or every 12 months or some cases semi-annually. This applies to private fire hydrants as well. If you live in a location with extreme seasonal changes (i.e. hot summers and cold winters), inspecting your fire hydrant every six months is also recommended.
In addition, fire hydrants must be inspected after each unexpected use. That is, they must undergo testing each time they are used in an emergency.
Annual fire hydrant inspections include flushing and a thorough inspection of a hydrants operation. In the sections below, you'll learn more about what professional inspections entail and how you, as a property manager, can conduct your own basic inspections.
3. Regular Visual Inspections are a Must
Whether you're a property manager or city worker, it's best to visually inspect fire hydrants more regularly than the official 12-month recommendation. Visual inspections are quick and easy to perform–simply walk around the hydrants on your property and look to see if there is any visible damage or leaks. Sometimes, accidents and mishaps involving cars, bikes, and construction equipment can cause damage to a fire hydrant, rendering it inoperable.
4. Fire Hydrants Need Exercising
Exercising a fire hydrant doesn't involve taking it out for a run but rather running it at full flow as if it's being used in an emergency. This test is performed during annual and mandatory inspections and is designed to ensure the fire hydrant is in good working order.
5. Flushing Fire Hydrants Removes Debris
Fire hydrant flushing ensures there is no build-up of debris, impurities or foreign material in the fire hydrant or connecting water line. Similar to exercising, it also ensures there is ample water supply to the hydrant and that it works properly under the required flow.
6. Isolation Valve Tests
An isolation valve test is a critical step in fire hydrant servicing and maintenance since these valves enable maintenance workers to access the internal components of a fire hydrant. As the name suggests, isolation valves isolate the hydrant from its waterline by cutting off its supply. This can then let workers inspect and service the fire hydrant in a safe and controlled environment.
7. Fire Hydrants Require Lubrication
To work properly, fire hydrants must be lubricated thoroughly with food-grade grease. Lubrication helps maintain the smooth operation of a fire hydrant's moving parts. Proper lubrication with the right materials also prevents corrosion which can lead to a fire hydrant becoming unusable.
8. Preventive Maintenance Saves Money
By maintaining fire hydrants and the water distribution systems that supply them, municipal workers and property managers can ensure the safety of a whole community. Beyond maintenance on the hydrant itself, waterline upgrades and regular servicing of water systems are critical to ensuring the proper functioning of emergency water services.
Unexpected repairs also dwarf the investment needed for preventative maintenance. By conducting regular fire hydrant servicing, your property management team can avoid the crippling costs of corrective maintenance and ensure your property and buildings are safe for everyone living or working in them.
9. Commercial Water Services Can Help
If it sounds like fire hydrant maintenance is beyond your team's wheelhouse, then you can rest assured knowing there are water service companies you can work with. By hiring a professional to conduct seasonal servicing and fire hydrant repairs, you can feel confident knowing one of your property's key safety systems is in the hands of experts.
In short, hiring professional water distribution services provides peace of mind, ensures a high standard of work is completed and can free up your property maintenance team for other critical tasks.
Contact a Professional
Velocity Water Services in Calgary offers private, municipal, and industrial client services for all your water line needs. Our services include proactive maintenance programs, fire flow testing, unidirectional flushing and more. By hiring a dedicated and experienced team of water industry operators, you'll be taking the right steps to ensure your property's fire safety system is looked after.
We're proud to support communities and property owners in Alberta and British Columbia with our services. Contact us today for assistance with fire hydrant repairs, installation, inspections and maintenance.