The Importance of Hydrant Inspections in Regards to the Liability of Inoperable Hydrants in an Emergency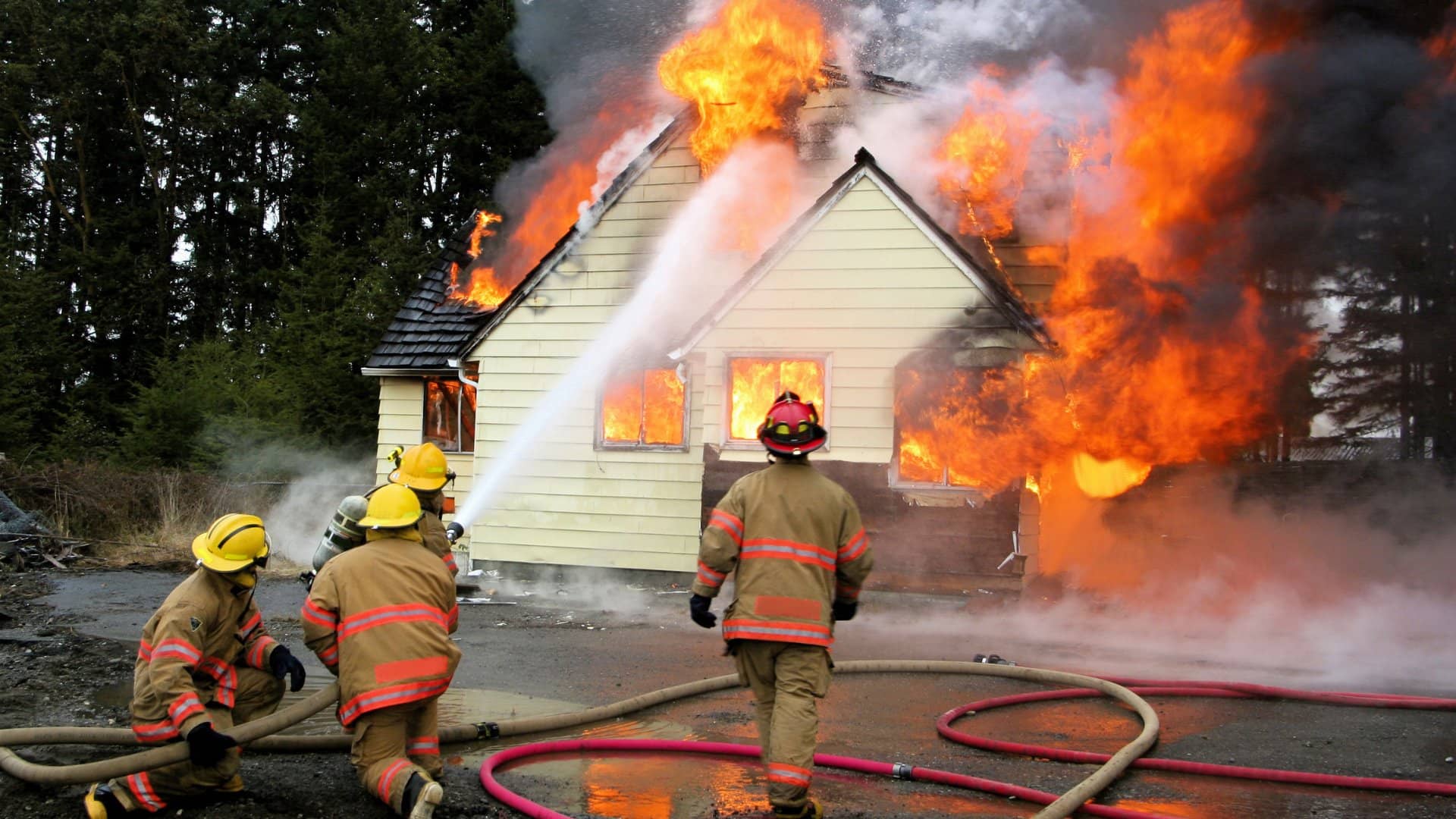 Fire hydrants are a crucial part of the fire protection system for any municipality. Hydrants play a pivotal role in supplying additional water to help firefighters extinguish a fire and are placed with specific distances between each hydrant based on the location. But what would happen if these devices were found to be inoperable?
In Canada, there are several common standards and practices that the municipal, industrial, and private sectors follow. They are the National Fire Protection Association (NFPA), American Water Works Association (AWWA), and the Fire Underwriters Survey (FUS). These three bodies set best practices for public and private fire hydrant inspections. At a minimum, a hydrant should be inspected annually. However, in cold climate locations, semi-annual inspections or, in some cases, regular winter inspections should be performed.
Why Is Fire Hydrants Maintenance So Important?
Proper maintenance is essential for any waterworks infrastructure. For instance, fire hydrants consist of multiple O-rings and other components that wear out during their useful life. This raises the need for fire hydrants to be inspected over time to keep their working condition intact. A preventative maintenance program is the best way to prevent fire hydrants from failure. Apart from ensuring that the fire hydrants are ready for use when needed, a preventative maintenance program will also reduce the risks of additional costs related to the reactive fire hydrant repair or replacement.
Velocity Water Services offers fire hydrant maintenance programs for private, municipal and industrial clients in Western Canada. Learn more about our services and contact us to discuss how we can help.
Benefits of Preventative Maintenance Program
A fire hydrant preventative maintenance program has many significant benefits, including, but not limited to:
A preventative maintenance program increases safety by ensuring that the fire hydrants are operable when needed. Nowadays, fire trucks are equipped with tanks between 2 and 13 thousand litres of water. Knowing that a fire hose can supply almost 1000 litres of water per minute makes the fire hydrant a critical component while fighting a fire.

Preventative maintenance helps municipalities control their budgets better by receiving useful information and insights about the hydrants' working conditions. This enables the municipalities to plan and cut additional costs related to reactive maintenance.
What Would Happen if a Fire Hydrant Is Inoperable When Needed?
Inoperable fire hydrants cause the loss of valuable seconds or minutes when trying to access an additional water supply. If the first hydrant is found to be inoperable, firefighters must disconnect and stretch out an extra hose to the hydrant further down the street. This adds critical time to access the water supply. Neglecting the maintenance of the fire hydrants can potentially lead to more property damages and endanger lives. Unfortunately, there are many cases where an inoperable fire hydrant becomes the reason for large-scale property losses. The subsequent investigations often find unclear responsibility and dangerous practices related to the fire hydrants' condition.
Knowing the serious advantages of implementing a preventative maintenance program, it's hard to believe that so many fire hydrants are still inoperable to this day. However, in our experience, we have concluded that 18.5% of hydrants are either out of service or have significant deficiencies related to their operation.
Read more: Cost Benefits of Preventative Maintenance Versus Corrective Maintenance
What Are the Best Practices for Fire Hydrants' Preventative Maintenance?
The most efficient way to ensure that a fire hydrant is operable when needed is to implement a preventative maintenance program. At Velocity Water Services, we provide fire hydrant maintenance programs for private, municipal and industrial clients throughout Western Canada. We have the knowledge and experience needed to identify and resolve any issues related to your fire hydrants and provide solutions and advice for future maintenance. Give us a call, and let's discuss how we can help.
Let's have a look at some of the best practices related to the fire hydrants' maintenance:
A visual inspection of the fire hydrant is done to determine if there is any visible damage.

Exercising the fire hydrant will ensure that the fire hydrant is in good working condition and will operate as expected.

Exercising and testing the hydrant's isolation valve is a key step in an inspection. Without a working isolation valve, it becomes very difficult to conduct preventive maintenance on the hydrant's internal components.

Fire hydrant flushing ensures there is water supply to a hydrant and the hydrant works under flowing conditions. This step also removes the stagnate water in the branch line to the hydrant.

Checking fire hydrants for standing water is an important practice, especially in cold climate locations. Sometimes high-water tables, leaking main valves, or clogged drain features can allow water to accumulate in the fire hydrant barrel and later freeze, causing additional damage.

Lubrication using food-grade grease helps maintain the smooth operation of a fire hydrant. Proper lubrication also prevents corrosion from occurring making the hydrant difficult or even impossible to operate.
Municipalities should keep a record of all the inspection and maintenance completed in relation to the fire hydrants. This way, the municipalities can keep track of the repairs and replacements following the inspections. A reputable company should give reports after every inspection or maintenance service.
Fire Flow Testing for Water Main Capacity Identification
In addition to specific fire hydrant inspections, Fire Flow Testing should be completed every 5 years as per NFPA 291. These flow tests identify the water main capacity available to the fire department down to a specific pressure of 138kPa/20 PSI. It is important to note that in cases where significant water main improvements are made or large developments have been completed, Fire Flow Testing should be utilized afterwards to understand the impact on the water distribution system.
For more information on Fire Hydrant Flow Testing, please see our December 2021 Blog here. https://velocitywaterservices.ca/resources/blog/why-is-fire-flow-testing-important.html
At Velocity Water Services, we have a team of certified water professionals that will inspect, maintain, repair and re-certify any municipal or private fire hydrants. Our practices are based on the NFPA, AWWA, and the FUS requirements, as well as your provincial fire codes and bylaws.
Ensure the safety of the people and assets around you. Contact us today, and let's discuss how you can benefit from our fire hydrant preventative maintenance programs.
Sources:
https://blog.modec.fr/portable-actuators/the-importance-of-maintenance-for-fire-hydrants
https://www.wsmv.com/news/broken-fire-hydrants-putting-lives-in-danger-during-fires-so-whos-responsible/article_9dfccb34-cc3b-11e8-91bd-33103ecac9e6.html
https://www.firefighternation.com/firerescue/problems-at-the-hydrant/#gref
https://www.wwdmag.com/hydrants-dry-barrel/best-practices-hydrant-maintenance
https://www.dutcotennant.com/blog/the-importance-of-fire-hydrants
https://blog.modec.fr/portable-actuators/the-importance-of-maintenance-for-fire-hydrants