Cost Benefits of Preventative Maintenance Versus Corrective Maintenance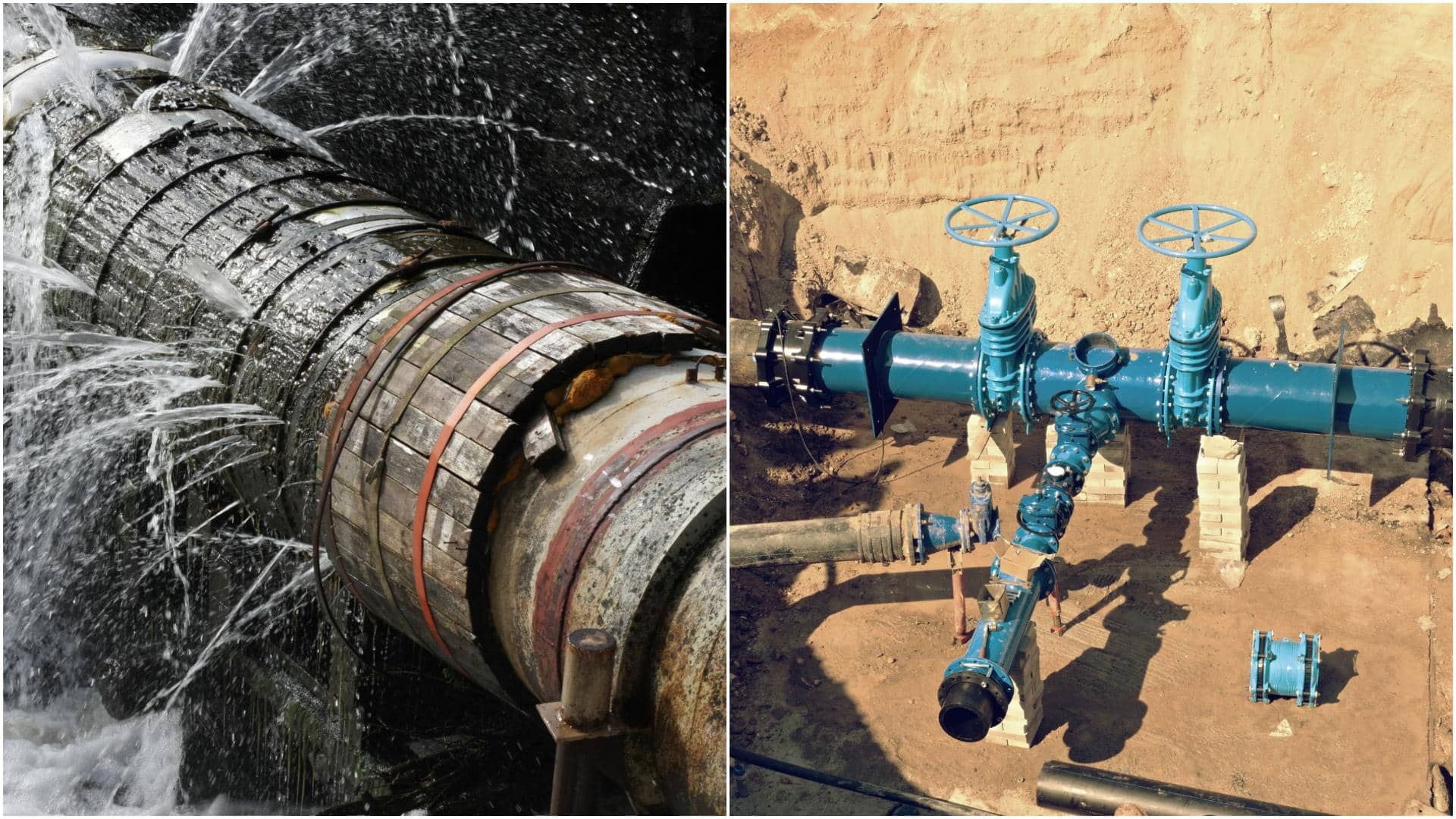 A water distribution system is the lifeline of every municipality. It provides the necessary resources for residents to consume and use in their daily lives. Whether it's supplying water to schools, hospitals, or industries, reaching these facilities is only possible through the help of a viable distribution system.
To prevent water distribution systems from breaking down, it is important to plan and perform maintenance regularly. This proactive approach can save millions of dollars in repairs and replacements.
On the other hand, ageing infrastructure that is not well maintained could cause the need for more frequent repairs and investment in newer infrastructure. And poor design can lead to inefficient management of water pressure. By investing in the right kind of maintenance plan, you'll see improved performance and reduced costs over time.
At Velocity Water Services, we provide a wide range of services related to the water distribution system, including annual fire hydrant inspections and maintenance. Learn more about our municipal or industrial client services and contact us for more information and assistance.
Why Does the Useful Life of a Water Distribution System Matter?
The lifespan of a water distribution system has a major impact on water quality and cost. Many factors contribute to the useful life of a water distribution system, such as pressure, age, and pipe material. If we take pipes, for example, we'll see that the average lifespan for the popular high-density polyethylene pipes is 70 years. According to a survey conducted in the U.S. and Canada, 16 percent of installed water mains are still in service way beyond their useful lives. The percentage grew from 2012 when only 8 percent of the water mains were still in service after their useful life. The same survey states that, on average, pipes are being replaced once every 125 years.
Even though pipes are the main component in the water distribution system, they are not the only components that can suffer deterioration over time. Valves, pumps, fire hydrants and meters are other important elements in every water distribution system that need monitoring and maintenance to function correctly. These materials can also suffer from the destructive effect of corrosion and biofilms, therefore it's extremely important for municipalities not to neglect them over time.
Why Is Preventative Maintenance Necessary?
Preventative maintenance can significantly reduce the risk of potential deterioration and its impact on public health. Therefore, having a maintenance plan and actions in accordance with it should be a priority for the municipalities, whose responsibility is to ensure the working condition of the water distribution systems. But, again, here we are not talking only about pipes. Neglecting the maintenance of valves and fire hydrant inspections can lead to them being inoperable when needed.
The maintenance of these elements must be done precisely because sometimes, even one small mistake could lead to problems with the water distribution system that are hard to detect and resolve. An inoperable valve, for example, can lead to increased water age in certain parts of the distribution system and could cause pressure changes. The valve itself could be inoperable for many reasons, but often it is due to a lack of valve exercising. This can be prevented by implementing a valve exercising program.
On the other hand, fire hydrants can often go unused for long periods of time, which can cause sediment and debris to build up. This may not seem like an issue initially, but over time the overlays reduce discharge flow and potentially cause operational issues. At Velocity Water Services, we provide preventative maintenance programs and fire hydrant inspections, ensuring that these vital components of the water distribution systems are ready for use when needed. Our certified team will help you with inspection, maintenance, repair, and re-certification of any municipal, private or industrial fire hydrant. Contact us now to inquire about implementing an inspection and maintenance program for your water distribution system.
Does Preventive Maintenance Provide Any Cost Benefits?
Regular inspection and preventative maintenance of all water distribution system components not only decrease the risk of failure, but also provide significant cost benefits. In Western Canada the average cost for a fire hydrant replacement is often around $15,000. When looking at the cost of a large-scale preventive maintenance program completed by Velocity Water Services in 2021, we can see the cost benefits of being proactive.
Velocity completed full internal inspections and rebuilds for four private clients that included 51 fire hydrants. These hydrants had not been maintained since initially installed over 20 years ago. The cost of these complete internal rebuilds ranged from 4.8% - 9.1% of what a complete replacement would cost. This means that proactive maintenance can save you up to 95% of the cost in comparison to a reactive replacement. When we look at this at a municipality level, we can see what significant cost benefits a fire hydrant inspection and proactive maintenance program provides.
Based on our data at Velocity Water Services, new clients who have not had a preventive maintenance program in place have a significantly higher rate of hydrant failures. This rate can be as high as 18.5% of fire hydrants required to be tagged "Out of Service" or to have significant deficiencies in their working condition. Our preventative maintenance program can prevent unexpected costs associated with reactive maintenance and ensure that a fire hydrant is operational when needed.
After the fire hydrant inspections are complete, we provide our clients with a thorough deficiency report, prioritizing the needed repairs to ensure their hydrants and valves are operational when needed. This deficiency report also provides clients with a condition assessment of their infrastructure and allows them to better budget for future preventive maintenance.
We work throughout Western Canada and beyond when called upon, so don't hesitate to give us a call for your water distribution system inspection, maintenance, and repair needs.
Sources:
https://www.ncbi.nlm.nih.gov/pmc/articles/PMC7147732/
https://waterfm.com/the-economics-of-water-main-failures/
https://velocitywaterservices.ca/services/proactive-maintenance-programs.html
https://www.masc.sc/Pages/newsroom/uptown/March-2016/Life_expectancy_water_lines.aspx